Investment
Why does a good office chair matter to your business?
---
In general, the office worker spends a great deal of time sitting behind a computer desk. That's why it's so essential for employees to have a chair that reflects the body's natural mechanics and promotes proper posture. Selecting the best ergonomic desk chairs for your office space should be thought of as an investment, not only for the health of your employees but for the benefit of the company. Consider these ways that a good office chair matters to your business:
Reduces potential for workplace injury
The musculoskeletal system is one of the most vulnerable areas affected by the stress and pressure caused by sitting. Office chairs that do not provide proper support may lead to musculoskeletal system disorders. As the Centers for Disease Control and Prevention points out, such complications commonly come in the form of degenerated discs and muscle tension that cause pain and loss of flexibility in the neck, arms and back.
Implementing proper ergonomics in the workplace is essential to avoiding such health issues as well as the costs that come with workplace injuries. As the Institute of Medicine estimates, work-related musculoskeletal system disorders costs the nation's employers between $45 billion and $54 billion each year in lost wages and productivity as well as worker compensation costs. With the potential to reduce the risk of such injuries, ergonomic office chairs can help reduce the amount lost to worker compensation claims and indirect costs.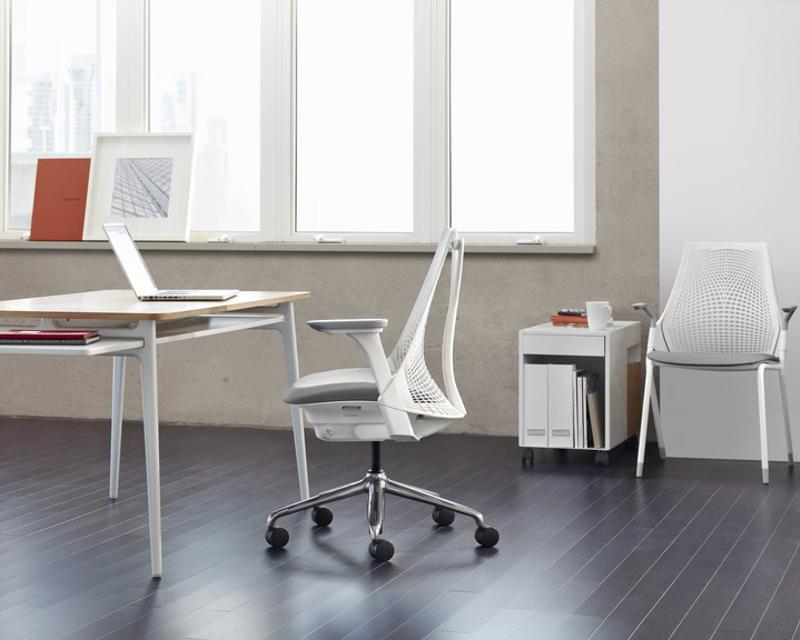 Enhances employee productivity
Utilizing ergonomic office chairs goes beyond cost savings – it can actually promote a more productive workplace that spurs greater profit. By definition, ergonomic solutions are aimed at creating a more efficient work environment by reducing muscle fatigue and increasing productivity. As the Oregon Occupational Safety and Health Administration reveals, by reducing the risk of musculoskeletal conditions, ergonomics have a direct link to heightened efficiency. As such, harnessing the power of ergonomic office chairs can help a business increase the potential for profit.
Boosts employee morale
By investing in the best ergonomic office chairs, you are communicating to your workers that you truly care about their health and happiness. After all, employees notice when the company puts forth its best effort to make the environment more comfortable and enjoyable, and they may be more inclined to return the favor by working smarter and harder for the benefit of the business.
In a broader sense, when workers can go through the day without muscle tension, back pain and fatigue, they generally experience greater job satisfaction. This can help your company reduce turnover rates and absenteeism, both of which can be sources of great financial loss.
It's clear that choosing a high-quality ergonomic chair benefits both the worker and the company. However, knowing which office furnishings are right for each task and employee can be overwhelming. Fortunately, the Office Designs team is knowledgeable and equipped to help you choose office chairs that can reduce workplace injury while enhancing morale, productivity and the potential for profit.